Decide The Best Eyeglass Frame by Following This Guide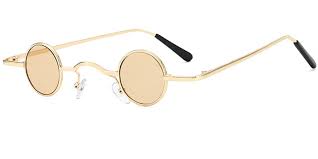 There is a need for either protective or prescription eyewear for every individual today. Whether you buy eyeglasses to correct vision or for reducing the eye strain that comes through working on devices. Or, you want polarized sunglass for going out in the sun. There is a wide variety of options available in the market for eyeglasses. One of the most important things to consider though is the frame. Wide frame glasses come in different sizes and styles. Before buying a frame it is important to determine these characteristics of your face shape. So many factors should be taken into account when selecting the right frame for this purpose. For instance,
Size of the frame
The first thing that everyone needs to consider is the right size for their face shape. Typically the medium size frame that comes between 120mm to 130mm fits most people. But this doesn't mean that it will be the best fit for your face. You should consider taking advice from an expert or check out the face match feature provided in various applications to determine this size.
The rim of the glass
The rim of the glass is another detail that has to be considered. The user may choose among full-rim, half-rim, or rimless glasses. When choosing one of these alternatives, full-rim frames are preferable. Rimless and half-rim rectangle glasses are also a given option if you want a good-looking glass frame that matches your face. Due to their fragility, half-rim glass frames usually take more time and effort when getting lenses installed.
Comfort
Comfort is probably the biggest thing that you need to consider while choosing a frame. Choosing the most comfortable eyeglass frame means that you will have to either try out the eyeglass or you have to rely on user reviews to find out a comfortable frame. Needless to say, you should always choose frames from a provider that gives at least a 14-day return option, if in case the eyeglass isn't suitable or comfortable for your face.
About Framesfashion:
Framesfashion is the place to go if you're in search of trendy glass eyewear. A comprehensive selection of glass frames can be found at this store online. On Framesfashion, you can look for round glasses for men, rimless glasses, or any other kind of frame. In the eyewear market, Framesfashion has a reputation for producing high-quality items that are built to endure.
To know more about eyewear frames at Framesfashion, visit https://www.framesfashion.com/