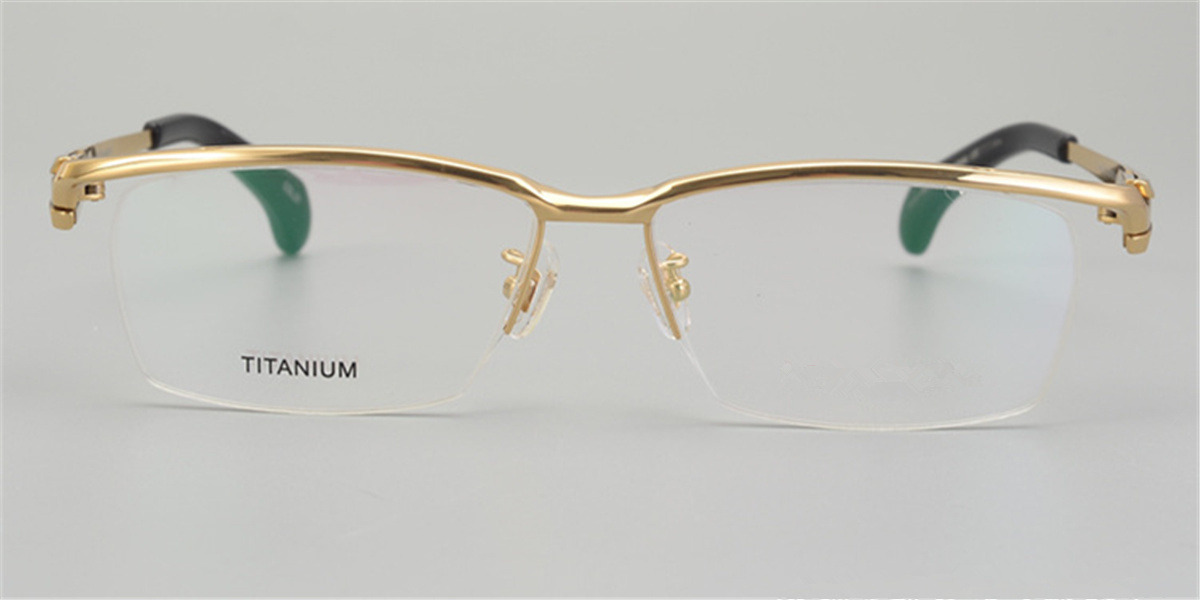 Horn Rimmed Glasses Mens, Special for a Narrow Forehead
Horn Rimmed Glasses feature a bold top frame that sits across the eyebrows. This special design brings more balance to a narrow forehead.
Read more/less

They also fit for a round and oval face. However,It also depends on your style, preference, profession and where you wear. There are many ways to wear horn-rimmed glasses.

Horn-rimmed frames provide an easy way to bring a cool sense of style to an otherwise dull outfit. But, they must be worn in a way that accents your style rather than overshadowing it.

The great news is that horn-rimmed glasses never go out of style. There are so many contemporary versions — it isn't just part of a vintage look anymore.

While many styles of horn-rimmed glasses can be seen as quirky and hipster, they're the kind of frames that can be worn by all, whether in the classroom, at work, or even in the cozy confines of your home, reading a book.

Why wear horn-rimmed glasses?

Horn-rimmed glasses enable you to show off your sophisticated, intellectual side in style. Among the most popular variations, hipster horn-rimmed glasses are thicker, usually with black-rimmed frames. This retro eyewear style has proven timeless. 

Horn-rimmed frames may feel too serious to wear at parties. Still, they're the pair of professional glasses that can be worn at networking events, to business meetings.

For my first interview after graduating from graduate school, my tutor suggested that I should wear black wide-rimmed glasses. He said that that style of glasses, although not fashionable glasses, would make me look more mature and make up for my baby-face disadvantage.

I really did that. The result of my interview proved successful and I was lucky enough to be hired. The average accepted ratio was much less than 5%. Of course, I can't say that the result is caused by black wide-rimmed glasses. 

What are horn-rimmed glasses?

"Horn-rimmed" seems a strange name for a pair of eyeglasses. Is it that the glasses are actually made from horns? At an early time, yes. Horn-rimmed frames were made out of real horn.

It all started in the early 1910s when horn-rimmed eyewear hit retailers. Harold Lloyd, a silent film star, popularized horn-rimmed frames when he wore them in a 1917 short comedy film called "Over the Fence." Throughout the 1910s and 1920s, this style of eyewear saw its rise and grew in popular demand. 

In the 1950s, horn-rimmed eyewear became the standard for professional office attire and everyday wear. Many women who worked as secretaries wore this eyewear style as a symbol of professionalism, stylishness and white-collar life. 

Today, horn-rimmed frames are popular in various counter- and subcultures, including among the punk and indie rock scenes. In the 1990s, Rivers Cuomo, the lead singer and guitarist of the rock band Weezer, wore horn-rimmed glasses. 

Now the most popular adaptation is the Ray-Ban Clubmaster — a pair of browline frames with broad temples designed in 1940's.

Today, it feels like everyone owns a pair of horn-rimmed glasses or shades. Several retailers and eyewear designers have caught on, designing frames with both retro and contemporary flair. 

Horn-rimmed eyewear has been a mainstay in pop culture for decades, from silent films to  Hollywood to popular music and beyond. Whether worn by characters like Harry Crane in the retro TV show "Mad Men"

Since the 1960s, New York filmmaker, writer and actor Woody Allen has worn black horn-rimmed frames, becoming a staple of his style. Horn-rimmed glasses were cool before nerd-chic became mainstream, and they continue to be a staple of the look. 

The famed New York rapper Jay-Z is known for mixing up his stylish stage looks with horn-rimmed sunglasses. Actors like Ansel Elgort, Johnny Depp and Ryan Gosling have also been spotted wearing horn-rimmed eyewear offscreen.