Different Types Of Eyeglasses You Can Purchase From Framesfashion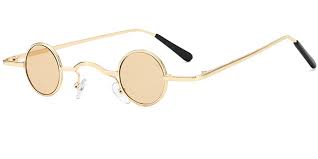 Eyeglasses for prescription:
Even if one takes all of the necessary precautions, one still might experience difficulties with their vision. People might have to deal with issues such as myopia, presbyopia, or hyperopia at some point in their lives. For this, they will need frames that can accommodate high prescriptions. On Framesfashion, you can choose from a comprehensive assortment of different prescription eyewear options. On Framesfashion, you'll find spectacles for both near and far vision, in addition to rimless titanium glasses, which you can buy.
Eyewear for safety:
The number of individuals who spend their days staring at screens is in the millions now. More than half of these individuals have visual issues as a result of excessive screen use. This necessitates the use of corrective lenses, such as eyeglasses. Others, though, who are not yet in danger may take measures to protect themselves. They may use glare-reducing eyewear if they like. People who don't perform computer work may also benefit from progressive reading glasses.
The most recent advancement in eyewear technology that can be found on Framesfashion is the thin blue-cut lens. This lens shields the wearer from the potentially hazardous blue rays that are emitted by digital devices as well as the sun. It's possible that wearing these glasses will help you avoid developing any issues with your vision.
The latest in fashionable eyewear:
Glasses are an essential component of any fashionable look. Sunglasses, spectacles that don't require a prescription, and various other types of fashion eyewear are popular accessories. The website Framesfashion provides customers with access to a wide variety of eyewear options to choose from. Customers can choose from several different options, such as frames that come in a variety of colors, prints, and styles.
Stylish frames are also available including oversized frames, and trending frames like round rimless glasses. Purchasing the best stylish frames from Framesfashion is equivalent to injecting a little glitz into your everyday look.
High-end frames and eyeglasses
If you are impressed by the eyeglasses and other eyewear people wear on television, you can purchase these frames at prices that are affordable on Framesfashion. Framesfashion puts forth its best effort to provide customers with high-end eyeglasses like no line bifocal sunglasses polarized that are also on trend. In addition to this, these frames are also suitable for use with prescription eyewear.
To know more about options in eyeglasses on Framesfashion, visit https://www.framesfashion.com/