Round Glasses for Men | Reform Image to Fashion Icon
What Shape Faces Work Best With Round Shades?
Without a doubt, the best face shape for round sunglasses is a square face shape.

If the male's face is a type with a clear angle, especially the two bones under the ear are particularly prominent.
it is strongly recommended that the men try to select the round glasses and balance the bones on your face that make you look not serious and aggressive
Regardless of gender, round sunglasses work best on faces with square, oval or angular features.
Why? Because the frame's circular lines balance the hard lines of angular and square faces and makes everything smoother.
But It is not Whole story!
Glasses, a tool to enhance your appearance
1) The glasses not only have the function of correcting vision, but also enhance the appearance and hiding the defects of the facial features.
2) For example, the face of a long nose can be equipped with a frame of Dark Bold Glasses Bridge to balance it and the nose will not look so long after such glasses being worn.
3) Wearing dark wide-width frames and glasses can hide or cover defects such as drooping eyelids and facial scars, and have the dual effect of correction and beauty.
4) Therefore, if you want to avoid weaknesses and stand out in a Crowd, there will always be a pair of glasses that suits you. If you wear it, you will shine your own brilliance.
Fashion Glasses Let People to Value You Appearance More
Most people judge the people just by looking at their appearances because that's the first thing visible to us.
"Image determines influence" Dressing is an art of "deception". A person can be "face". Generally speaking, his "appearance" can partially or largely see what kind of person he is.
1) Most people judge the people just by looking at their appearances because that's the first thing visible to us.
2) The appearance tells a lot about a person. The way he dress, the shoes he wears, even the color of the dress will tell us about the mood of the person.
3) It is very important to present ourselves in our best way. In interviews and presentation, your appearance is first observed
What the eyeglasses can help for your Image Engineering?
1) It can make you look younger or older
2) It can make you look more gentle or aggressive
3) It can make you look more attractive or annoying
4) It can make you look more reliable or trusted
5) It can make you look sexy
6) It can hide your intentions
7) It can make you look more affirmative and passionate
Unique Handmade eyeglasses is a Statement of Fashion "Fashion is an instant language" Miuccia Prada.
1) Style means expressing yourself as an authentic and unique being and It tells your peers your personality. unique creates Scarcity and Scarcity creates value.

2) Straying away from established brands and mall fashion staples will ensure that your pieces aren't mass produced and are more limited in their public exposure.

3) Can you get glasses custom made? YES, you can design your own glasses in FramesFashion,From frame to lenses, you can select your own combination.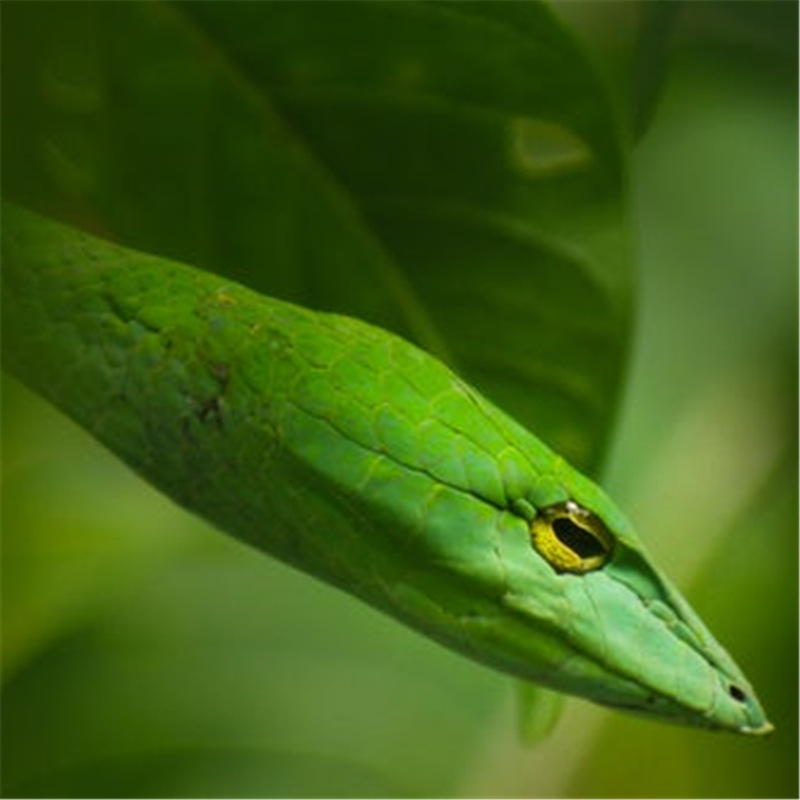 1) The animal world is full of trickery and concealment.
2) To evade predators and sneak up on prey, animals must often distort their true appearance.
3) People actually have the best disguise technical in the animal world.
4) Nowadays, we are not afraid of predators or try to frighten predators or other people.
5) However, those basic instincts play more important roles in other way.
6) Glasses can be tools for improving you appearance.
1) Steve Jobs with pretty small rimless round glasses became part of 2) Jobs' iconic style
along with his black turtlenecks and worn blue jeans.
3) His quirky glasses hinted that he might not be as minimalist-at-heart as we have imagined.
4) Although Steve face is a little bit round sometime, but the small rimless round glasses fit him very well.
5) Why? Round glasses for square face?
6) His intense moustache and beard balance it. The round glasses is very small and rimless.
The simplistic round or circular glasses have long been considered a fashion staple among pop icons, including John Lennon, Elton John, and Andy Warhol, along with more contemporary celebrities like Steve Jobs.
They can really reform your image. If you have a square, diamond or triangle face, those glasses not only can balance your angular features but also present your unique wearing preference. Most people judge people just by looking at their appearances because that's the first thing visible to us. "Image determines influence" Dressing is an art of "deception". A person can be "face". Generally speaking, his "appearance" can partially or largely see what kind of person he is.
John Lennon Sunglasses Round Shades Retro Black
1) When Lennon went to Japan with Yoko, he stumbled into the 白山 Optical Store
2) and fell in love with the small round glasses at first sight.
3) Since then, he has only worn this style of round glasses, until the moment Lennon was shot,
4) He still took that glasses, which is the pair in the photo please click the connection.
1) John Lennon, the British style, just like his music, is still undeniable in 2019.
2) Denim jacket, round sunglasses, hair - still so beautiful after forty years.
3) The melancholy eyes behind the round glasses tell the world about his legendary and beautiful story.
4) Those retro metal round glasses for men are perfect day-to-day frame.
5) Their beautiful design makes them the perfect city companion. Take them with you when you go to school, work or simply for a walk in the park.
Designer's new round glasses
Without a doubt, the best face shape for round sunglasses is a square face shape.This doesn't mean faces with softer facial features can't wear round frames.

After the designer's new round glasses, the frame is wider, the lens area is larger, the overall shape is more angular, and the position of the temples and the frame contacts is higher, making it suitable for most people's faces.

Round sunglasses are a fun and stylish accessory that will add so much to your overall style. Their eclectic character makes it easy for you to match it with many styles so that your outfit can be on fleek!

though. If you have a round face and like to make a stark statement with your fashion choices, you can dare to be bold with a pair of edgy round glasses as well.

1) If you have a yellow, bronze or golden cast to your skin,
2) you have a warm complexion. Stay away from contrasting colors such as pastels.
3) White and black frames are not flattering either.
4) Instead, the best frame colors for you are light tortoise,
browns shades, gold or honey, beige, clear and olive green.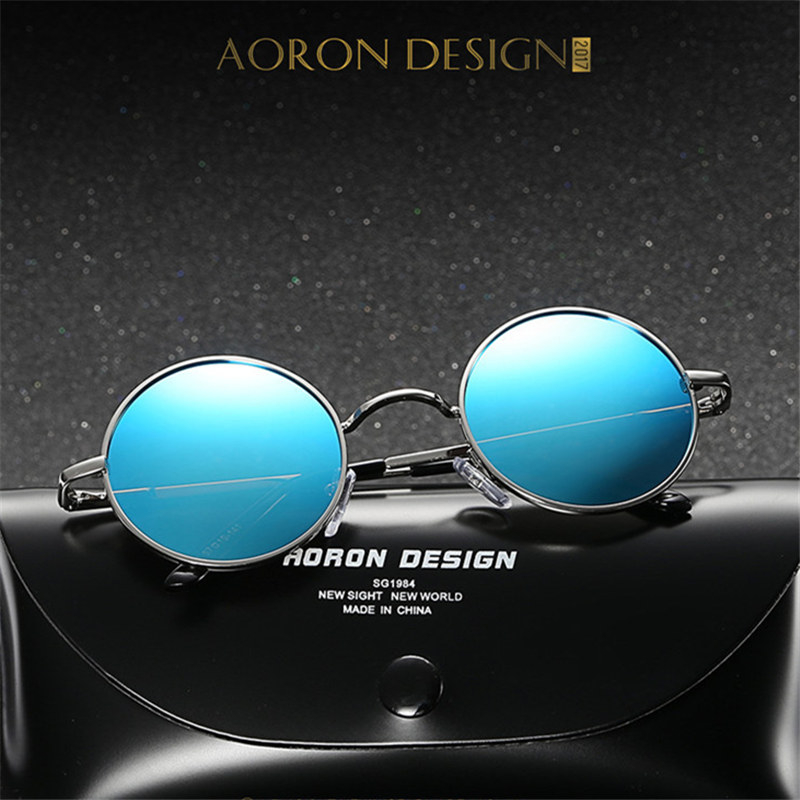 1) The metallic luster can also reveal the elegance of the art.
2) Round frames can inspire an aura of intelligence and make their wearer look sophisticated.
3) The round metal frame is filled with the thirst for the truth of the world,
the attachment to music and the deepest love for the world.
4) Every man with metal round glasses seems to have empathy and humanity in his heart
1) If you have a heart-shaped face
2) Where your jaw is narrow with slim cheekbones,

3) then you will look fantastic in very strong round glasses.

4) Heavy-rimmed glasses balance out your narrow jaw and bring focus to the centre of your face and gorgeous cheekbones.
1) Hand-Craft Cable eyeglasses offer classic unisex styling while appealing to everyone's sense of sophisticated nostalgia
2) This style was popular in 100 years ago, Hand-Craft eyeglasses has built a legacy of craftsmanship and elegance
3) These full rim perfect round rugged metal construction for unparalleled durability and enhanced shape retention
4) Soft nose pads on adjustable stems and flexible cable temples with ergonomic tips offer an exceptional all-day comfort
5) Enjoy a nostalgic vibe in a variety of beautiful finishes with effortless Art Craft detailing that is sure to elevate any look
.
---
Round Glasses not Tag of Nerd Keep the Outfit Elegant – not Geek!
Sometimes, round glasses were the ultimate nerdy piece of eyewear, adorned by geeks worldwide.

But you need to make sure your outfit doesn't pull your style back into the realms of 'dorkiness.'

Pair your round lenses with super elegant attire, classic watch and striking footwear.

Optionally, go in the total opposite direction by embracing the carelessly cool 'grunge' look.
Round glasses for men are made of gray metal with a Single metal bridge.

The metal glasses frame can be corrosion resistant, strong, and easily adjusted.

It retains its stability and shape.This round glasses for men together with Denim jacket,

and his hair are John Lennon's British styles, just like his music is still undeniable in 2019.