A Few Reasons To Wear Glasses While Doing Different Activities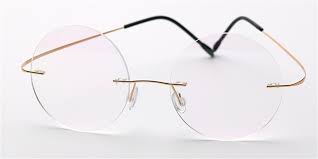 There was a time when people felt uncomfortable wearing glasses in front of others. But we have come a long way from that time. Today, no one feels uncomfortable or underconfident while wearing glasses. These days, glasses have become a part of fashion. Moreover, people are free to choose high prescription glasses frames. All these reasons make wearing glasses more fun. Here are some reasons why wearing glasses is crucial while doing different activities.
While Reading:
When you usually read, you have to focus on the small letter written on the paper or screens. It requires more focus from the eyes and brain. So, if you keep reading without wearing glasses, you might be taking a risk. It could lead to severe headaches and rising vision problems. In such cases, it will be better if you choose prescription glasses. You can choose the right type of frame according to your face shape. It can help you reduce the chances of rising vision and headache problems.
While Using Screens:
Many people do not wear glasses while using screens. Whether they are using television, mobile phones, tablets, computers, or any other type of screen, they do not feel the need to wear glasses. But these people are highly mistaken. The rays coming out of the screens can impact vision gradually. And later on, people can face eyesight-related problems. Therefore, wearing anti-glare glasses while using screens is highly important. For this, people can also use custom made glasses with anti-glare and blue-ray layers.
Wandering Outside:
Many people are still not comfortable wearing sunglasses while being out in the sun. These people can sooner or later face vision-related problems. Going out in the sun without sunglasses can be the reason for dizziness. The reason behind this problem is excess focus on objects under the sunlight. It can cause blurry vision and also headaches. Therefore, it will be better for people to choose sunglasses whenever they go out during day time. The best thing these days is that people can choose preferred sunglass frames according to their preferences. Hence, it gives them wide options.
About Framesfashion:
If you are looking for the best glasses and glass frames, you can trust a store like Framesfashion. Here, you can explore innumerable options, like oversized designer sunglasses, round-rimmed glasses, and so on. Moreover, you can also get custom services. So, visit Framesfashion and get the best for you.
Explore more glass frame options at https://www.framesfashion.com/