Non Prescription Progressive Reading Glasses: Nobody Know Your Ages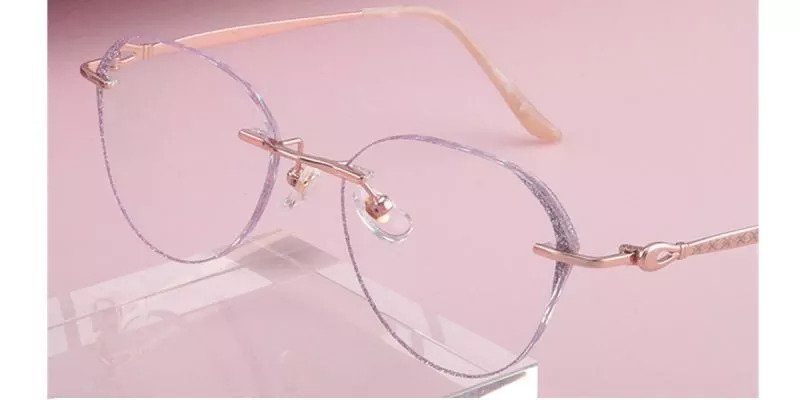 If you are neither nearsighted nor farsighted but only presbyopia because of age,in this situation, actually you do not need prescription progressive glasses. The standard progressive glasses are enough for you. They will be less expensive.
The Upper portions of your lenses are clear,as you lower your eyes, the magnification increases gradually allowing you to see better at different close up distances.The lens looks like a single vision lens and does not see the dividing line of the degree change.
We all know the problems that come with wearing either of these types of spectacles. That is why we found a solution for you. You can wear Nobody Knows Your Ages. These lenses help you to see multiple distances clearly without any bifocal line. Before you wonder where you can buy these glasses from, we need to tell you that we know just the company for that too. Don't worry we will not keep you waiting and tell you about this company, right away.
Framesfashion is one of the leading online companies that offer no line bifocal reading glasses clear on top. This company was founded by a multinational and highly experienced entrepreneur Julian Cheng. His aim behind starting this company was to provide eye frames that have high optical machinery and are fashionable at the same time. He started this company a few years back and has built a team of professionals.
These professionals are qualified and trained to work in this area. The best thing about this company that has made them grow so much in the past years is their quality. They have years of experience in the optical industry, and therefore have a huge network of top lens manufacturers. That is why they can provide glasses that are of the highest quality.
Another amazing thing about this company that makes them stand out from the rest is their fashionable frames. Their team designs frames not with the only thought of providing a hood quality frame but also what would look best on you. They are always updated with the latest trends and designs and work with determination to provide the best designs to their customers.
Along with fashionable frames they also provide stunning oversized designer sunglasses, all of them at affordable prices. So, now you do not have to worry about paying high prices just to get designer frames and sunglasses. You can visit their website and pick your favorites from their wide collection of frames and sunglasses. You can also check out their website to know more about them.
For more information, visit https://www.framesfashion.com/