What Is New In Eyeglass Lenses? All You Need To Know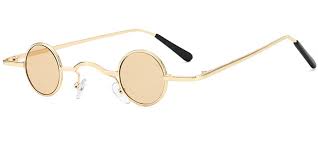 When you try to purchase eyeglasses online, you are usually prompted to choose a lens from a variety of options available. The best lens options for you can change according to your lifestyle. Choosing the best lens technology for your lens can be confusing if you try to find rimless titanium glasses. Here is all you need to know about new technology in eyeglasses.
Anti-Scratch Coating
The anti-scratch coating is one of the most popular lens coatings you can purchase, along with a powered lens. As the name suggests, this coating adds a protective layer to the eyeglass, defending it against everyday wear and tear.
Anti-Reflective Coating
This type of coating gets rid of unnecessary glare on your lens. Also known as anti-glare coating, this coating is used to avoid distracting reflections of TV screens, daylight, objects, etc., from your lens.
Light-Adjusting, Also Called Photochromic Lenses
The plastic photochromic lens is a highly preferred lens technology. These lenses darken when exposed to ultraviolet light of the intensity present in sunlight but not in artificial light. In the presence of UV-A light (wavelengths of 320–400 nm), this type of lens changes its chemical properties to give a darker shade.
Color Tint
Some colors make the vision easier for the viewer. For example, a color like yellow may help increase the contrast of the surrounding. Some people prefer a blue or gray tint to improve their vision. There are a variety of options available.
Polarized Coating
Polarized lenses have a special chemical applied to them to filter light. The chemical molecules are lined up specifically to block some of the light from passing through the lens. If you are looking for bifocal options, no line bifocal sunglasses polarized can benefit you greatly.
Mirrored Tint Coating
Mirrored coatings are generally used in sunglasses. This type of coating can mirror the environment and is usually preferred by athletes. You can choose this coating if you want a more private eyewear option that doesn't let others know what you are watching.
About Framesfashion:
Framesfashion is a well-known and established online store that provides all the lens coatings mentioned above. It sells a wide variety of frames and lens options for sunglasses on its online store. Fashionable frames like round rimless glasses are also available on the Framesfashion online store.
To know more about lens coating, visit https://www.framesfashion.com/