Some of the Best Glass Frame Options from Framesfashion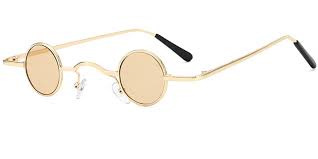 Do you like wearing glasses? Well, if someone asked this question a few decades ago, the answer would probably be a no. But today, it's a yes, and obvious yes. The sudden change in perspective regarding glasses these days is because of people's preferences, the changes they get in their looks, and more. One can say that it is because of glass frames available these days. And one big reason could be Framesfashion.
Whether you need high prescription glasses frames or any other, Framesfashion is one of the perfect stores to buy them. This online store deeply believes that glasses and fashion can successfully go hand in hand. You do not need to worry about your looks when you choose to wear glasses. Here are a few glass frame options from Framesfashion that you can prefer.
High Prescription Glasses Frames:
People with myopia always felt uncomfortable wearing thick glasses with bad glass frames. Even others tried to judge their myopia number by looking at their glasses. But from their perspective, it seems like breaching their privacy. In these situations, it will be better for people to visit Framesfashion and find the best high prescription glasses frames. These frames add a stylish element to your overall look. Moreover, no one can ever judge whether it is a prescribed glass or just a normal one.
Custom-Made Glasses Frames:
People can enjoy having a unique look with the help of custom made glasses and frames. With Framesfashion, you are free to design your glasses and frames. Whether you need a unique design for prescribed glasses, anti-glare glasses, or any other, you are free to do so with this store. Moreover, if you uniquely design your own glasses and frames, you can create something valuable for yourself. Hence, it is worth giving a shot.
Oversized Designer Sunglasses:
Sunglasses will always be a style element in your look. However, these days, sunglasses are not only for enhancing your look. People need to wear them to protect their eyes from pollutants and sunlight. These days, people prefer oversized designer sunglasses. If you want the same for yourself, you can visit Framesfashion. The store brings a wide collection of oversized designer sunglasses. So, if you think your eyes need a better option, you should make sure to visit this store. Moreover, you will find the products with the best quality and at the best prices from Framesfashion.
Find out more about available options at Framesfashion at https://www.framesfashion.com/