Why Framesfashion is a Go-To Site for Eyeglass Bearers?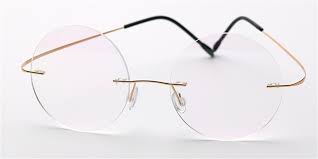 The eyeglasses frames can change the look of the face. Therefore, it is important to select the glass frame wisely. Different kinds of frames suit different face shapes. Therefore, people explore the variety of glasses at Framesfashion. It is a perfect place to find a variety of glasses, such as wide frame glasses. Moreover, this online store has the best options for fashionable eyeglasses and frames. Keep reading to know what Framesfashion can offer. 
Why Framesfashion?
Framesfashion is a one-stop solution for all the needs of fashionable eyeglasses frames. It has a wide range of products for everyone. Moreover, Framesfashion can provide quality products to its customers. Framesfashion, Inc. understands the importance of perfect frames that are fashionable and cost-effective. The wide collection of glasses frames at Framesfashion, Inc. comes at an affordable price. Therefore, it is suitable for all the bespectacled. The below-mentioned qualities of Framesfashion make it the perfect destination for everyone. 
Variety of Products Offered by Framesfashion
Framesfashion has a wide range of products to match every choice. The wide collection of eyeglasses can help customers to find their preferred glasses. The customers can get glasses of their choice, be it rectangular or round glasses for men. Moreover, the website offers different kinds of glasses, from sunglasses to the prescribed lens. The customers can select the frames of the glasses according to their choice at Framesfashion.
Quality Products by Framesfashion
Framesfashion provides a wide collection of eyeglasses. It offers the best quality lenses. Framesfashion understands the need for a good quality lens for eyeglasses. Thus, it provides quality products. This company has close relationships with the manufacturers of lenses in China. The quality lens provided by Framesfashion is perfect for everyone. 
Fashionable Collection by Framesfashion
Framesfashion has a collection of eyeglasses designed by a professional team. They make the products from the client's perspective to make them look best to their customers. Moreover, Framesfashion provides a trendy collection of eyeglasses like rectangle glasses. It makes the glasses after working closely with the manufacturers. Furthermore, the company promotes customer contribution through their feedback and creative thoughts. 
Framesfashion's Affordable Glasses
Framesfashion provides quality glasses at affordable prices. They provide options for the optimization of the lens. Moreover, it decentralizes the process of lens formation for affordable products. Therefore, Framesfashion can offer quality eyeglasses at an affordable price. 
Visit https://www.framesfashion.com/ to buy fashionable and affordable eyeglasses.