What Makes Framesfashion a Popular Choice for Eyewear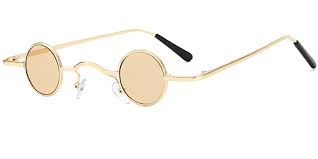 The glasses can be the deciding factor for the look. Therefore, it is crucial to pick the eyewear carefully. Many factors need to be considered before buying eyewear. The eyes are the sensitive organs of the body. Thus one should be extremely careful while selecting eyewear. Only professional eyewear stores can be trusted with special glasses like rimless glasses. Therefore, people trust Framesfashion for eyewear. Framesfashion has a wide variety of eyewear. They offer quality products at affordable prices. Here are some qualities of Framesfashion that differentiate it from other eyewear stores.
Buy Eyeglasses from Any Place
Framesfashion is an online store for all the needs of eyewear. It offers a wide range of products in eyewear. Therefore, customers can select the perfect eyewear from the comfort of their homes. Moreover, he can also search for the perfect pair of glasses according to the prescription. The physical stores need the customers to come and buy the prescribed glasses if they are available. However, at Framesfashion, customers can conveniently select and buy the prescribed glasses. They don't have to come to the store and wait for the store owners to find the prescribed glasses. They can simply go to Framesfashion and find the prescribed glasses and styles.
Framesfashion has a Wide Collection of Glasses
Framesfashion is known for its wide range of eyewear products. The customers can find the eyewear according to their choice from the wide collection of Framesfashion. They can filter and choose the type of glasses they are looking for. Moreover, it offers various kinds of glasses, such as prescription designer sunglasses, round glasses, rectangular glasses, rimless glasses, and more. It is the one-stop destination to find all kinds of glasses.
Framesfashion Offers Quality
The eyewear needs to be selected with utmost care. As mentioned above, eyes are extremely sensitive. Therefore, the eyewear needs to be of quality standard. With Framesfashion, a person can rest assured. It offers the best quality glasses. It has close relationships with the top manufacturers of glasses in China. Therefore, it can provide top-notch quality glasses at affordable prices. Therefore, it qualifies every criterion for quality.
Framesfashion Offers Fashionable Eyewear
Eyewear has become a fashion accessory. They are preferred to complete any look. Therefore, Framesfashion offers a wide range of fashion glasses to its customers. They can select from a wide range of eyewear, including round sunglasses men. It provides its customers with a wide option range of fashionable eyewear. They can explore different types of eyewear at Framesfashion.
Visit https://www.framesfashion.com to explore this store.